Steel fabricators have been dodging tariffs for months
The tentative trade deal between the U.S., Canada, and Mexico could be a sign of better times for steel fabricators on P.E.I., bringing stability to what's been a turbulent time.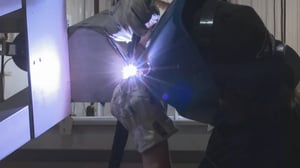 "It's encouraging. We're free trade supporters," said Trevor Spinney, president of Charlottetown Metal Products (CMP). "More than half our business goes state-side. Having a trade agreement in place is very key to us."
CMP manufactures stainless steel food-handling equipment and employs about 95 people at its facility near Charlottetown.
For months, CMP and other Island-based manufacturers have been dodging a U.S. tariff on Canadian steel as well as counter tariffs from Ottawa. The skirmishes added uncertainty to a highly competitive market while free-trade negotiations were underway.
For now, the U.S. tariffs on Canadian steel and aluminum remain in place, but finished products, including the food and beverage handling equipment made on P.E.I., are exempt.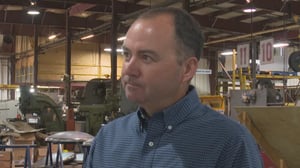 "Certainly it was a possible impact to our business," said Spinney. "So it was a real sense of relief. The devil's going to be in the details now."
Steel fabricators say the uncertainty led to some small price increases, including some of the steel they import from the U.S.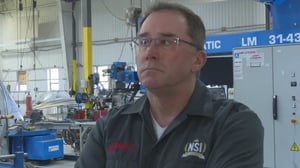 Peter Toombs is president and CEO of DME Group (Diversified Metals Engineering). Toombs isn't entirely convinced it's all smooth sailing from here.
"It's early days," said Toombs. "It's far from being locked in and I think we can all understand that the U.S.'s attitude is not necessarily consistent and can change at any time."
Toombs says his company is responding by seeking business connections outside the U.S. DME Group now has access to manufacturing facilities in China and India, and buys some supplies overseas as well.