CHARLOTTETOWN, Sept 06, 2017 – Charlottetown Metal Products (CMP) announces Vice President of Operations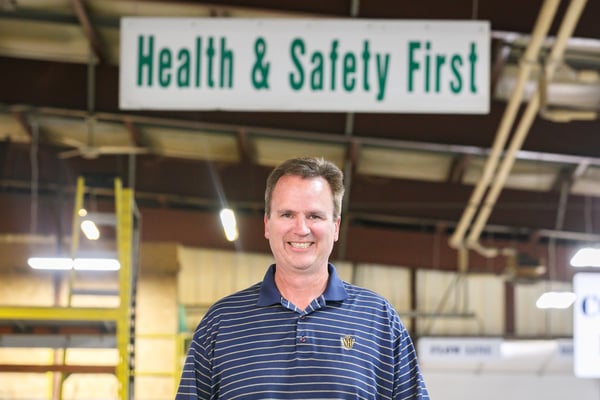 Jason S. MacDougall is named VP of Operations and becomes the newest member of the CMP Executive team. Brought in originally for a position in the company's purchasing department, it was clear early on that Jason was a motivated and invaluable member of the team at CMP." Jason's career experience, pepassion for continuous improvement and alignment with our organization's vision made him a clear choice for VP Operations", said Paul LeBlanc, CEO.
Jason joins CMP after serving 16 years in in Operations Management, Strategic Sourcing and Continuous Improvement, and working at various plants all over North America. To his new role, Jason brings his professional negotiation training, balanced scorecard training, and a passion for safety. As a new member of the Executive team, Jason will be overseeing all areas of operations including finance, production, engineering, quality assurance, estimation, and shipping and receiving.
Jason's main goals in his new role include embracing the vision of the new leadership team, creating a world class culture, scaling the business, and ensuring all departments work as a team while the business continues to serve their client's needs. The newly appointed Executive team has established new processes and procedures aimed at scaling the business over the next few years, and Jason will oversee the implementation and adherence to these throughout the various departments. With a passion for workplace safety, Jason is also leading the organization's safety committee.
"I saw this position as a great career opportunity where I can make a real impact on an organization. I want to set this business up to be a great place to work in PEI so the new generation coming in know that there is meaningful work in PEI."