With the holiday season in full swing cranberries are making their ways into sauces, stuffings, and desserts on dining room tables across the continent. We decided to do a deep dive on some of the hygienic processing equipment we manufacture and are used during the processing of this high antioxidant fruit. CMP designs, manufactures and installs a wide variety of cranberry processing equipment that get cranberries from farm to table in time for the holidays, here's a few.
1. Incline conveyor - Early in the processing stage cranberries can be conveyed from the holding area into the facility for sorting, dewatering and processing. Our conveyors are hygienically designed for easy cleaning so your cranberries are safe on customer's dining room tables. Our conveyors include belt lifts and removable sides to make cleaning easy. The belts are made from food grade plastics and the conveyor is designed and fabricated without flat surfaces to prevent the pooling of water anywhere on the equipment.
2. Vibratory Scalper Deck - This piece of equipment can be used in a variety of applications. Without damaging the product th scalper is used to grade the cranberries by size, remove sticks, leaves or other foreign objects that may have made their way into the cranberry mix. The perforated sheets of stainless steel can have custom sized holes for processing various sized products. The screens are also interchangeable and easy to remove for cleaning. This piece of equipment ensures you're receiving the perfect size cranberries for your holiday desserts.
3. Air Cleaner/Winnower - The Winnower is a key piece of equipment used in cranberry cleaning lines. Debris is separated from the cranberries using high pressure air and sent to a dump chute to discharge into a waste bin. This piece of equipment is hygienically designed to allow for easy to cleaning of all areas.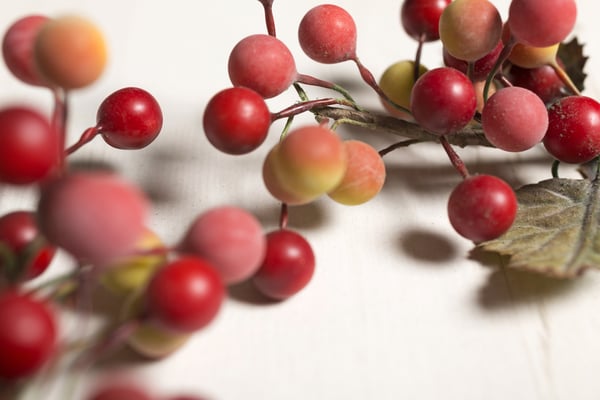 4. Riffle Board - Sometimes heavier debris like mud and sand makes it way into the cranberry mix, this riffle board is designed to remove the excess debris through v-troughs. This piece of equipment ensures the cranberries have had an initial clean before moving on to the next processing step.
5. Flotation Tank - A great piece of equipment for cranberry quality control, the flotation tank is used to separate ripe and unripe cranberries. Unripe berries float to the top while ripe cranberries flow through an outflow chute to the next processing stage.
6. Fluid Removal System - The FRS offers significant increases in the amount of water removed from fruit compared to other techniques currently being utilized. Our FRS is typically installed directly in front of an IQF tunnel or packaging equipment. When installed prior to IQF tunnels, frost build up on the refrigeration coils is greatly reduced leading to significant gains in production throughput and other operational efficiencies. This is perfect for frozen cranberries consumers can enjoy all year long.
If you're a cranberry processor and want to know how CMP can help you with an efficient and hygienically designed cranberry processing line, reach out to one of our Hygienic Design Specialist to discuss options.