It seems like everytime we turned around in 2018 there was a new food recall that had us cleaning out our cupboards, pantries, fridges, or freezers. The list of food recalls expands far beyond the short list we complimed and covers industries from meats and poultry, fruits and veggies, to ready to eat meals and products, but here are some of the most memorable food recalls from 2018.
January - Shredded Coconut. This recall included coconut products from a few different companies. Salmonella detection in the products was what prompted the recall but no illnesses were reported by the CFIA.
February - Turnip sticks and baby cut turnips were recalled in early February over concerns of listeria contamination. The Listeria was detected during routine testing by the CFIA.
March - Ground Beef is often one of the first products people think of when they hear of a product recall. However, this list proves that contaminated foods can be just about anything. This ground beef was recalled across Canada after CFIA conducted one of its routine inspections and found E Coli present in some of the beef products. But this wasn't the only recall of ground beef in 2018. There were also ground beef recalls in September (E Coli), October, and December (Salmonella).
April - Pork Products. E Coli 0157:H7 was found in a variety of pork products including sausages, salami, tenderloins, ground pork, ribs and others. E Coli 057:H7 is considered a potentially deadly strain of E Coli, and the recall warned consumers to get rid of all products regardless of the look or smell. Numerous people became ill after consuming these products.
May - Microgreen mix - Over a dozen of microgreen mixes were recalled due to the possible Listeria contamination. THe CFIA conducted a routine inspection which prompted the recall of the products.
June - Honey Smacks Cereal. No one thought their breakfast cereal would be a product to find itself contaminated with salmonella until this food recall was announced in the summer. This recall was wide reaching as the cereal was distributed in multiple countries outside of the US.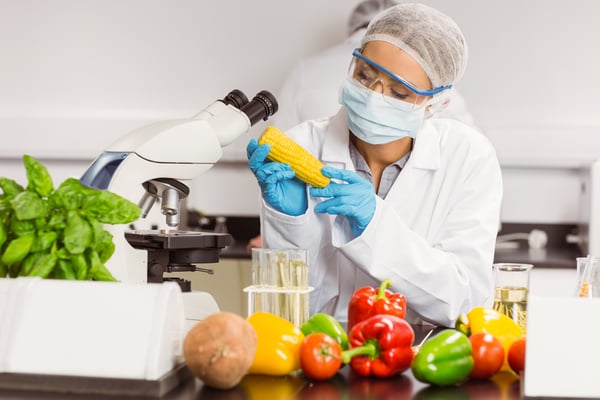 July - Goldfish crackers. Parents were quick to toss these lunchbox snacks from their pantries when the announcement came that their kids favorite snack had been contaminated with salmonella. This recall affected a variety of favours and was a real eye opening recall for many people as they began to realize almost any product could be contaminated.
August - Salad Kits. Eastern Canada was hit hardest by this recall on packaged salad kits which were contaminated with Listeria Monocytogenes. This recall came after two previous recalls were announced by the company for other packaged vegetable products also found to be contaminated.
September - Macadamia nuts in a variety of flavours were recalled by the processing company when a routine test of the facilities well water tested positive for E Coli. The water was not safe for consumption by employees and the recall of their products was an extra method of precaution to keep consumers safe from potential foodborne illness.
October - Jane's chicken nuggets and burgers. This recall affected the brand's very popular snack food, chicken nuggets and burgers, popular among busy parents as a go-to meal for children. Jane's products were recalled due to possible salmonella contamination, and stores quickly responded by pulling these from their freezers.
November - Romaine lettuce - Perhaps the years most made fun of recall, romaine lettuce was impossible to find on grocery shelves for weeks while CFIA and the FDA sought to get the E. Coli outbreak under control in both Canada and the US.
December - Cauliflower, red and green leaf lettuce were recalled this month due to E. Coli 0157:H7 contamination. These products were grown in the US and distributed across Canada. E Coli cannot be detected by the look or smell so the CFIA warns consumers not to risk consuming these products. This recall is even thought to be connected with November's mass recall on romaine lettuce.
If there is one thing we have learned from 2018, it is that no food is safe from becoming contaminated. Better processing practices, hygienically designed food processing equipment, and protocol that focuses on prevention rather than treatment can help to shape a culture of food safety within your processing facility. Get started down the path of food safety in 2019 by starting a conversation with one of our Hygienic Design Specialists to see how we can safeguard your food processing with our hygienically designed processing equipment.