CHARLOTTETOWN, Sept 15, 2020 - CMP (Charlottetown Metal Products), a division of FPS (Food Process Solutions) announces the addition of two new sales executives to the CMP team. Jarrod Overy and Brian Proctor both started with CMP this past week. With a combined experience of over 50 years serving food processing companies, they join our growing team of technical sales professionals and are very excited to contribute to the continued success of CMP and FPS. Both companies have been growing rapidly and have recently completed major facility expansions. With recent manufacturing expansions in Richmond BC (new 75,000 sq ft facility) and Charlottetown PE (additional 50,000 sq ft expansion), combined we have over 350,000 square feet of manufacturing space in Canada to serve our customers in addition to facilities located in other world areas.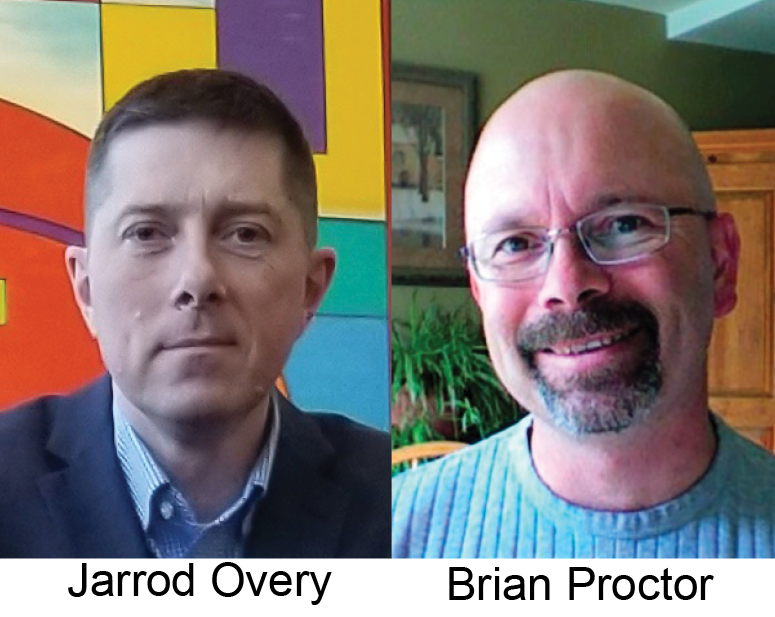 Jarrod Overy
Jarrod comes to us with over 20 years experience serving food processing clients. He most recently worked with NCC Automated Systems located in Pennsylvania. Previous to that, he was with Tri-Mach Group and Allegro Industries both located in Ontario. Jarrod is an expert in food processing technologies with a special focus on meat, poultry, and RTE ready to eat markets. Jarrod will lead our technical sales team in his role of Sales Director. He brings an incredible wealth of knowledge and experience to CMP and we are delighted to have him on board. Jarrod has recently relocated with his family to PEI and will work from our Milton PEI head office.
Brian Proctor
Brian comes to us with over 25 years experience serving food processing clients. He most recently worked for Storcan located in Quebec. Previous to that he headed up his own company focused on providing process and packaging solutions to clients. He has also worked with many leading packaging equipment suppliers in the past. Brian is an expert in packaging equipment solutions and will leverage his industry and equipment knowledge to help CMP and FPS grow further into the delivery of packaging solutions downstream of our line of hygienic freezer solutions in addition to our continued focus in the process area. Brian will take on the role of Account Manager serving clients in Quebec and Ontario. He is fluently bilingual and will work from his home office located on the south shore of Montreal.
CMP and FPS continue to invest in people strategically to support our growth plans. Both Jarrod and Brian are excellent additions to our team. We look forward to delivering increased value to clients with these new members of our team.