Food recalls - They happen for a multitude of reasons, possibly there have been undeclared ingredients in the product mix. Maybe a piece of glass or other packaging has broken off into the product during processing. Or maybe the product has been compromised by old and inadequate equipment contaminating it with bacteria like listeria, salmonella, or E. coli.
Regardless of why food recalls occur, once a food safety issue is triggered, whether by customer complaints, illness outbreaks, or discovery during routine testing, the CFIA and the FDA set out to investigate the root cause. A thorough investigation is conducted looking at all areas of the processing facility from inspecting equipment, to reviewing the company's processing procedures.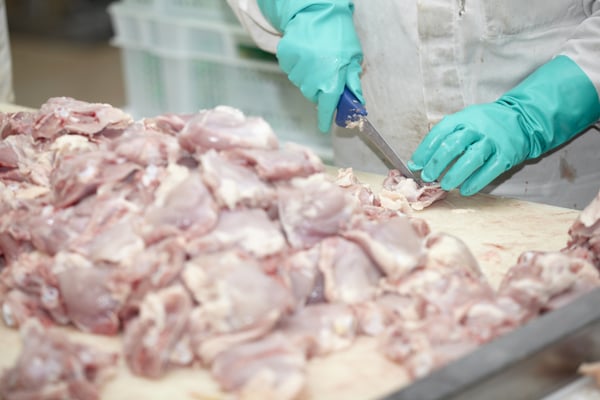 Here's a few things to keep in mind to prevent a food recall from happening in your own food processing facility:
Equipment design matters - Our Designers and Engineers have spent countless hours implementing well researched hygienic design principles specific to the food processing industry. The design guidelines we follow aid in preventing food contamination. If the equipment you're using, or are considering purchasing does not prioritize hygienic design, you may be sacrificing product quality and food safety.
Equipment requires updating - Like all technologies, advancements are made over time. If your processing facility is using equipment from the bygone era, there is a good chance it wouldn't meet the hygienic design standards we practice today. Take a look around your plant and prioritize updating your equipment piece by piece. Not sure where to start? We can help!
Equipment needs cleaning - How often is your equipment cleaned, and how easy is it to do so? The food processing equipment we design minimizes equipment downtime, making cleaning easier so your staff can do it as frequently as required without the worry of a lengthy halt in production. Cleaning your equipment thoroughly and frequently will aid in the prevention of contamination.
Experience trumps cost - Industry experience often far outweighs a cheaper alternative, as appealing as it can be. CMP has over 60 years experience in the food processing industry and knows the process better than many. Consider what that lower budget piece of equipment might end up costing you in the long run if you choose an inexperienced manufacturer, and end up with a product recalled. Want industry experience within your budget, talk to us about finding you a solution that meets your budgetary needs.
Our team is dedicated to providing the most hygienically designed solutions for your food processing needs. Our industry experience, focus on hygiene and track record of project success make a leader in the food processing industry.