For over 60 years CMP has been delivering hygienic solutions for seafood processing companies around the globe. With our expanding fabrication facility located on the east coast of Canada, we're strategically located in the heart of seafood processors in both Canada and the U.S. Throughout our career of designing and manufacturing seafood processing equipment we've gained extensive experience working with a variety of seafood products, from lobster and crab, to fin fish and mussels.

We recognize each seafood processor has different needs based on their production facility, processing capacity, and organizational goals. We spend time learning about the objectives and struggles of each seafood processing client so we can determine a hygienic solution that makes processing your seafood easier, cheaper, and more hygienic.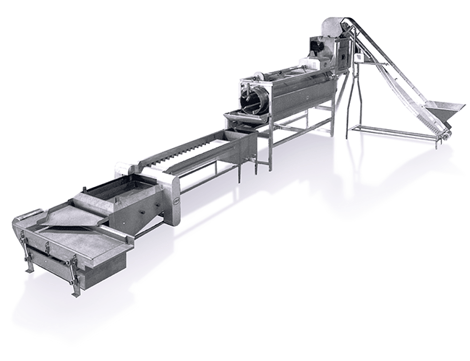 Our clients in the seafood industry know us for:
Our experience developing hygienic solutions for the toughest processing issues

Limiting machine down time

Making hygiene a priority

Designing easy to sanitize equipment

Reducing labour costs
With a focus on the shellfish industry, CMP specializes in providing turn-key seafood process lines. We also offer individual unit operations and have a skilled team devoted to installation and commissioning of our equipment. We offer training for the operations personnel to ensure our customers maximum value and return on their investment.
Whether it is crab, lobster, mussels, salmon, clams, oysters, scallops, ground fish, pelagic, or shrimp – we have a process solution to meet your needs. We specialize in cookers, chillers, brine freezers, shellfish breakdown stations, meat-shell separation, sizing and grading.
Want to learn more about what we can do for seafood processors like you? Check out some of our most popular seafood processing equipment, and get in touch with a member of our Technical Sales team to discuss your next purchase of hygienically designed seafood processing equipment.
Hygienic & Innovative Solutions:
We look forward to developing a hygienic solution for your seafood processing needs.