Food recalls due to listeria contamination can be prevented by each player in the food processing process playing an active role in prevention. No food industry is safe from potential contamination, as recent recalls plaguing industries from poultry to spinach and spouts to crackers have made evident.

Once thought to be a foodborne illness which effected only the meat and poultry industries we are now seeing outbreaks in prepared foods, poultry and fruit and vegetables.

At risk foods categories are ones which more frequently allow for bacteria to grow prior to being consumed by the public. Consider what and how your plant is processing, if the products fall into one of the categories below reach out to CMP. One of our Hygienic Design Specialist can work with you to discover your processing needs and develop a hygienically designed processing solution, reducing the risk of contamination.

At risk food categories can include but are not limited to:

1. Refrigerated, and perishable foods, that after attempting to destroy bacteria, are exposed to the plant environment. Getting food cooled quickly is key to limiting the amount of bacteria that can grow.

2. Frozen foods that are expected to be thawed prior to consumption and are exposed to the plant environment after an attempt has been made to destroy all bacteria.

3. Foods produced with no process step to destroy bacteria (fresh produce, breads and dips).

Of course, processing in one of the above categories may not be enough to confirm your processing plant is at risk of contamination. Consider some of these other factors that may increase the risk of contamination when paired with a category above.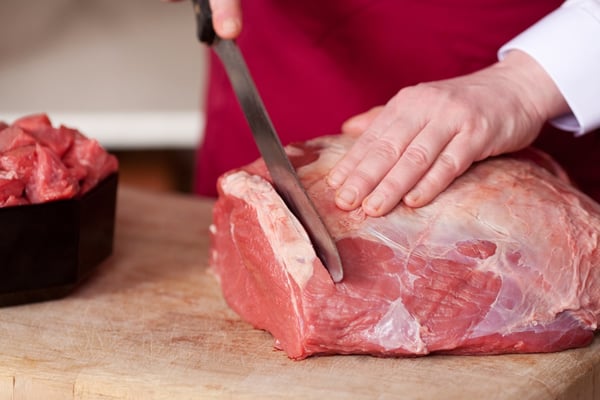 1. A complex process (numerous pieces of equipment, multiple processing lines or multiple handling steps). This is very common in many plants; processing lines may be made up of various pieces of equipment manufactured by various suppliers. CMP can design and manufacture entire processing lines ensuring each piece is hygienically designed and works in tandem with all equipment in a complete line.
2. Lack of hygienically designed equipment. Old equipment should be regularly evaluated to determine if it meets the most up to date hygienic design standards of the industry. As we gain more knowledge of contamination, equipment design evolves and you'll want to ensure your plant is outfitted with the most hygienically designed equipment. Ask CMP how they can hygienically design a piece of equipment for your processing plant.
3. You're processing a product specifically for a high-risk group. The average gut bacteria can handle a slight amount of contamination, with most foodborne illnesses never even being reported. But when you're serving a high-risk group like the elderly, babies, or pregnant women, a greater degree of precaution needs to be taken to ensure those with a weakened immune system are eating food that is safe to consume.
4. Lengthy period of time when your product is exposed to the plant environment. Is your plant designed and laid out in a way that minimizes the amount of contamination possible? If you have concerns, our Engineers can review your plans and make recommendations to ensure the least amount of risk to your products.