Meat and Poultry Processing
For over 60 years CMP has been delivering hygienic solutions for food processing companies around the globe. With an expanding fabrication facility on the east coast of Canada, we're strategically located to processors in Canada, U.S, and Europe. Our long history of designing and manufacturing meat and poultry processing equipment has provided us extensive experience with a variety of meat and poultry processing equipment from sanitary conveyors to giblet chillers and sous vide cooking systems. We've developed working relationships with some of the leading companies in meat and poultry processing and you'll find our processing equipment in processing plants across the globe.
We recognize each meat and poultry processor has different equipment needs based on their production facility, processing capacity, and organizational goals. We spend time learning about each client's objectives and struggles so we can help you determine a solution that makes processing your meat and poultry products easier, cheaper, and more hygienic.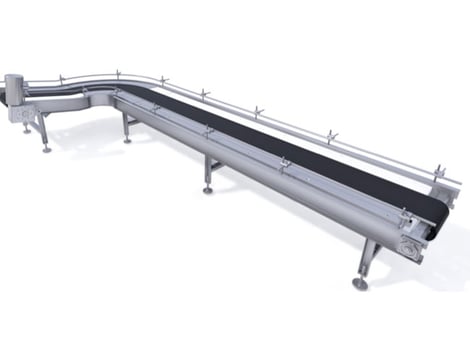 Our clients in the meat and poultry industry know us for:
Our experience developing hygienic solutions for the toughest processing issues

Limiting machine down time

Working with space constraints

Designing easy to sanitize equipment

Increasing production capacity
Want to learn more about how we can help meat and poultry processors like you? Check out some of our most popular meat and poultry processing equipment and get in touch with a member of our Technical Sales team to discuss your next project to include a piece of CMP's hygienically designed meat and poultry processing equipment.